SAGUARO SUNSET by Guy Atchley
You may have seen Guy's cameos in several movies: "Jericho Fever," which was produced for the USA Cable Network, the remake of "Vanishing Point" for Fox TV, and the independent film "Runnin' at Midnite." And in case you're wondering, Guy played the role of a reporter in each film.
Guy has always sought stories of inspiration and humor. In the end, Guy says, that's the good news — the innate ability to be greater than anything that can happen to you.
Guy now focuses his attention on photography to show the beauty of the Grand Canyon State.
 Seen here are our most popular sizes of prints. We do, however, have the ability, to customize any of our prints to an exact size. For more information, please call 520-795-7446.
[fusion_separator top_margin="2%"]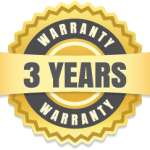 We provide a three year warranty on brushed metal and white aluminum prints purchased on the Southwest Artists Emporium webstore.
[fusion_separator bottom_margin="2%"]