About Guy Atchley – Photographer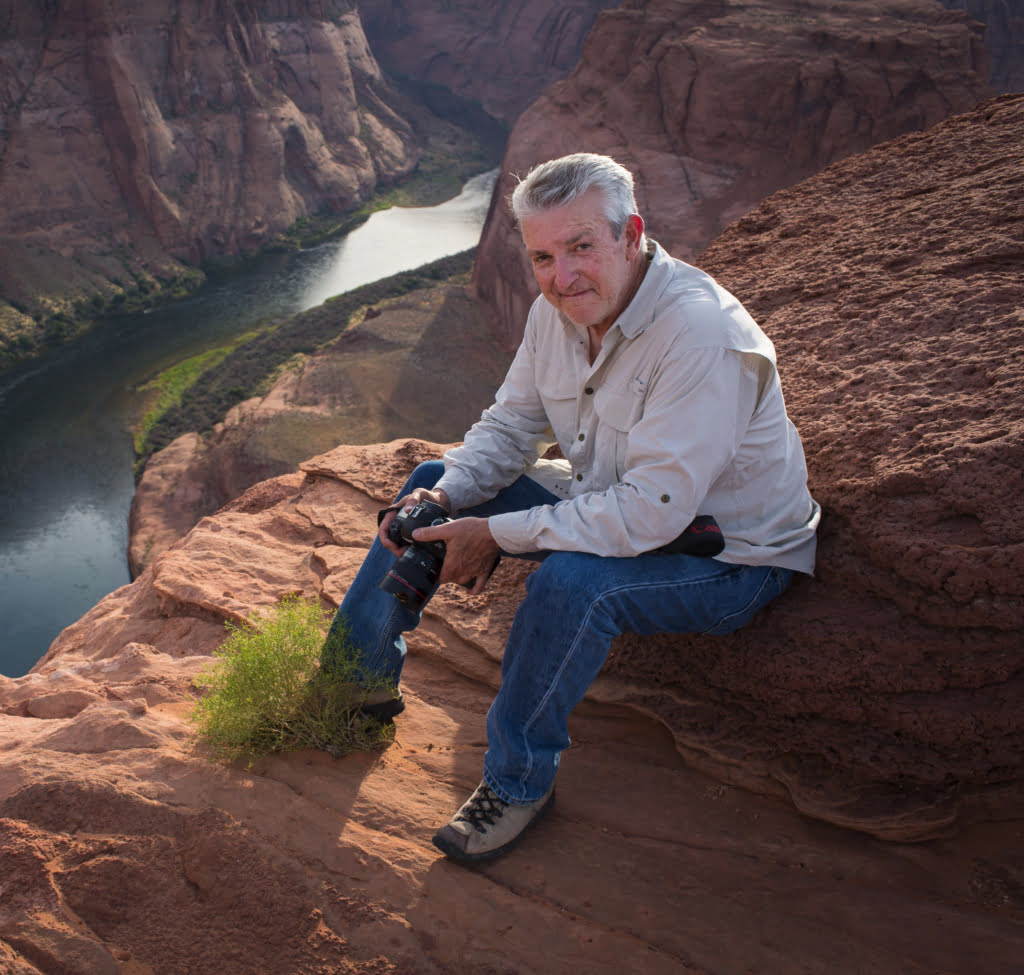 Guy Atchley is newly retired after 34 years in Tucson at KGUN 9 On Your Side.
Since he graduated from the University of Tulsa in 1972 with a Bachelor of Arts Degree in Radio/Television Speech, Guy received more than twenty first-place awards for excellence in reporting.
During Guy's tenure, the Associated Press honored KGUN 9 News with the award for Best Newscast in Southern Arizona seven times. In 1992 Guy swept the Arizona AP awards by winning three first-place honors including: Best Serious Feature, Best Light Feature, and Best General Reporting in the State.
Guy also was honored for his reports on living conditions in China in the documentary "China: 1987." And in October of 1993, Guy traveled to the Middle East for a documentary on Israel's quest for peace. That documentary, plus Guy's news reports and speeches to expose intolerance and bigotry, earned him the 1994 Human Relations Award presented by the Jewish Community Relations Council.
Besides reporting from several foreign countries, Guy also traveled the United States. He has covered space shuttle launches in Florida, racial tension in the South, and immigration policies at the U.S./Mexico border. On Veterans Day of 1994, Guy reported from the Vietnam Veterans Memorial in Washington, D.C. He later returned to Washington to cover the Monica Lewinsky scandal.
For more than two decades, Guy spent each Labor Day as Tucson host for the Jerry Lewis Muscular Dystrophy Telethon.
Guy interviewed many famous people, but it's the not-so-famous–the unsung heroes of America–that Guy loved to focus on. Comedian Dean Steeves says: "In a culture where 15 minutes of fame has become just that, Guy Atchley seeks out and retells the small, quiet stories behind the lives of real and honorable people." Former University of Arizona Basketball Coach Lute Olson says: "I applaud Guy Atchley for focusing on what is good in our world."
You may have seen Guy's cameos in several movies: "Jericho Fever," which was produced for the USA Cable Network, the remake of "Vanishing Point" for Fox TV, and the independent film "Runnin' at Midnite." And in case you're wondering, Guy played the role of a reporter in each film.
Guy has always sought stories of inspiration and humor. In the end, Guy says, that's the good news — the innate ability to be greater than anything that can happen to you.
Guy now focuses his attention on photography to show the beauty of the Grand Canyon State.