As Rocky is fond of saying "It's not about photography – it's about the experience and seeing the world in a different way!" Take some time to see things through Rocky's eyes, in places you never knew existed and of animals and "critters" in their natural habitats.
Seen here are our most popular sizes of prints. We do, however, have the ability, to customize any of our prints to an exact size. For more information, please call 520-795-7446.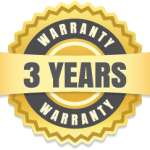 We provide a three year warranty on brushed metal and white aluminum prints purchased on the Southwest Artists Emporium webstore.