Artist Diana Madaras says, "Painting fills me with joy." She is equally well known for her bold, colorful artwork as for her generous charitable giving. Madaras owns the gallery in Tucson, Arizona that features her work, and she is president of the non-profit Art for Animals Foundation, a charity she founded in 1999 to help abused, injured, and orphaned animals.
The Madaras Gallery features the largest collection of Tucson art, including 26 guest artists' work. Included are paintings, canvas reproductions, prints, sculpture, ceramics, hand-blown glass, gourd masks, jewelry, and carved mesquite by renowned Arizona artists. Plus you'll be able to see a unique line of museum quality Madaras Southwest gifts. The Gallery is a must-see for Tucsonans and visitors alike.
Seen here are our most popular sizes of prints. We do, however, have the ability, to customize any of our prints to an exact size. For more information, please call 520-795-7446.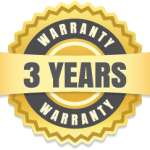 We provide a three year warranty on brushed metal and white aluminum prints purchased on the Southwest Artists Emporium webstore.