The Beauty of Art
"The human soul is hungry for beauty; we seek it everywhere – in landscape, music, art, clothes, furniture, gardening, companionship, love, religion, and in ourselves. No one would desire not to be beautiful. When we experience the beautiful, there is a sense of homecoming."
Fine Art & Photography
Local artists whose work is admired nationwide! Southwest Artist Emporium.com is the home of Tucson art and photography in Tucson. Together they represent over 150 years in their respective fields.
Each of the well-known artists bring his/her own brand of bold  and colorful images to their work. From aerial photography, to "animals and critters" in their local habitats, and draw our attention to the beauty of the Southwest that we overlook every day. If you have an interior design in mind or are trying to find that "special" image our artists have hundreds of images archived thru the years. They can be printed at almost any size. We make it easy for you to come up with the right image(s), color and size.
Brilliant. Vibrant. Modern.
The fine art and photography we have presented on southwestartistsemporium.com from our local artists has been carefully chosen for colors and boldness. To stand out in a special scene or to become part of your interior design landscape. There are hundreds more, and we stand ready to assist you in anyway possible.  To speak with one of our specialists please give us a call at 520 795-7446, or visit us at Graphic Impact, 5440 East Speedway, Tucson, Arizona.
Our Community of Local Artists
Our Community of Local Artists and Their Prints on Metal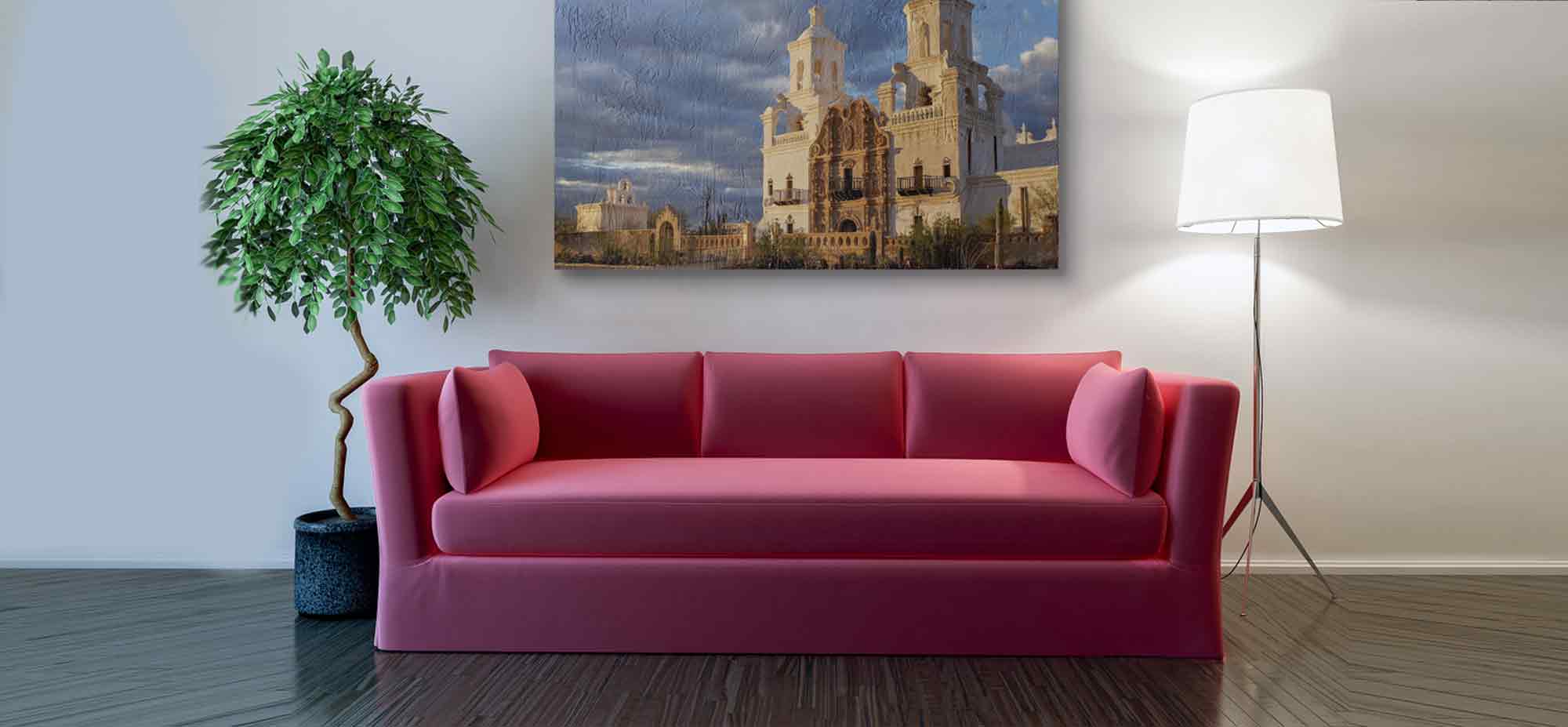 Printed on White Aluminum
A recently introduced technology by Graphic Impact, prints on white aluminum come closest to duplicating our Artists original work more than any other medium. The aluminum prints, backed by an exclusive three year warranty will be admired both indoors and out. Printed with UV inks and finished with a UV Clear Coat Process, there is nothing that can outlast or compare to the durability of these prints and yet there is no sacrifice in photo quality and ultra high resolution.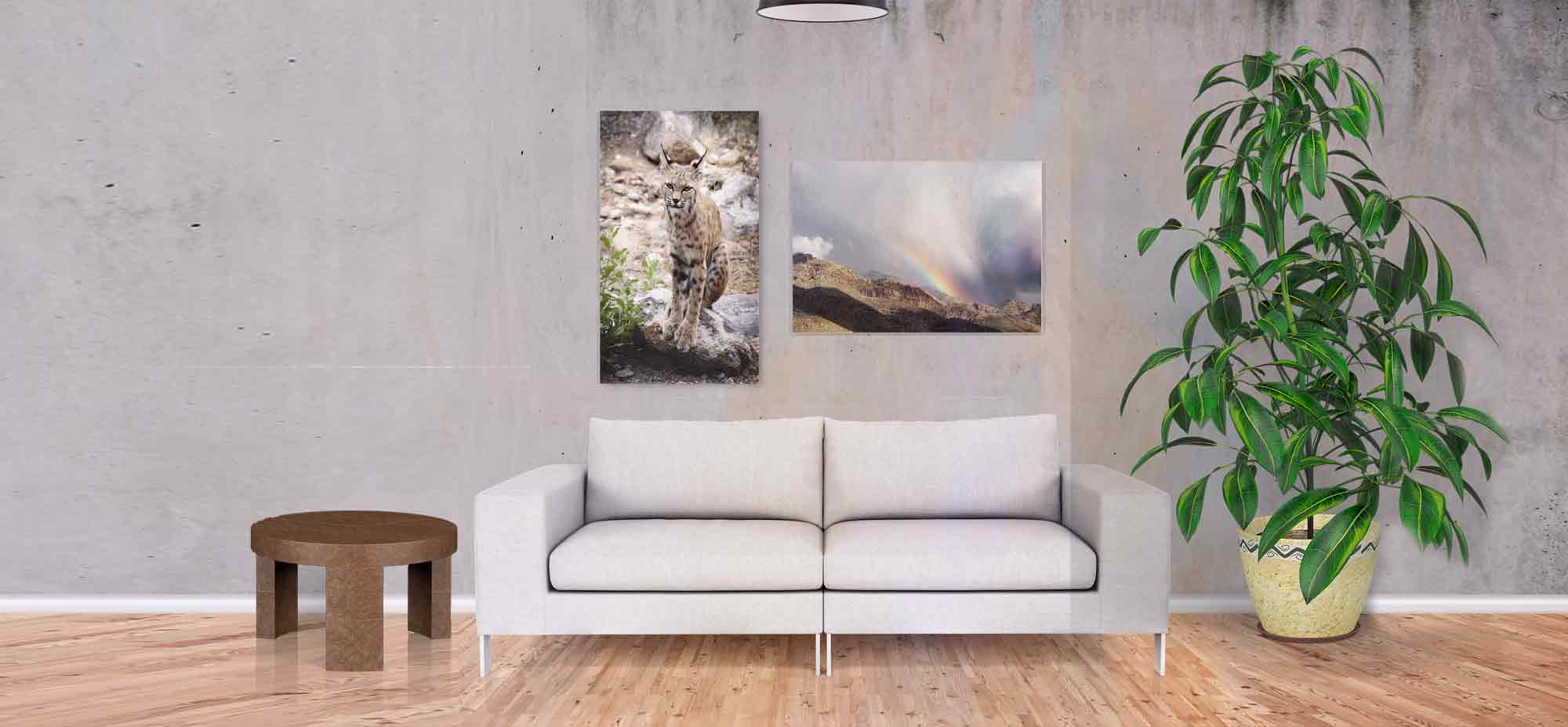 Printed on Brushed Metal
A brilliant and unique brushed metal finish and metallic texture brings an incredibly unique finish to the artwork with unsurpassed durability both indoors and out.
In Graphic Impact's direct print on Brushed Metal, the artwork is printed directly onto the surface. UV fine art inks allow for the brighter parts of the image not to be printed at all, meaning the brushed metal remains visible.
A final UV clear coat is applied to the finished printed for the most durable display. A three-year warranty is included with each purchase.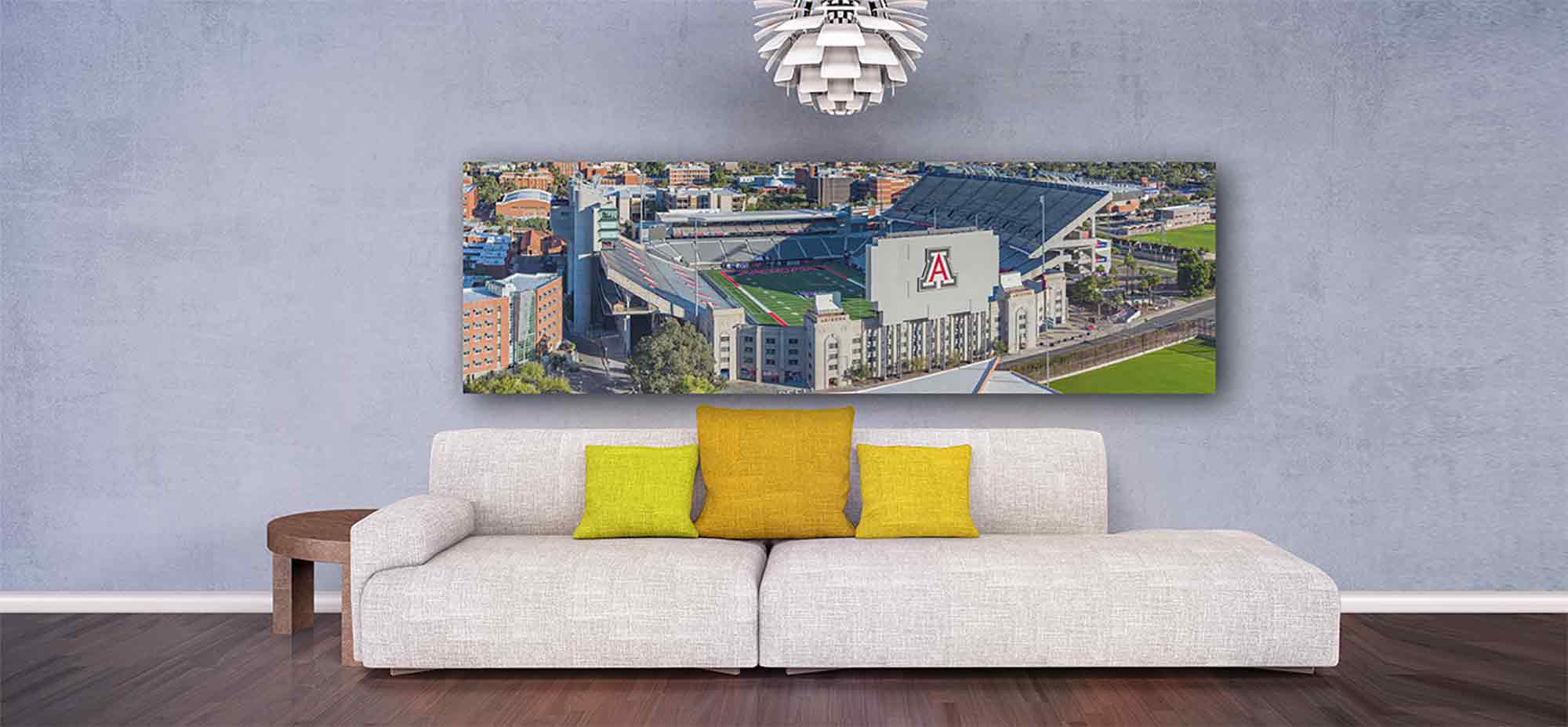 Acrylic signs are made from a cast polymer that is colorless, transparent and durable. Because of the depth, clarity, and beauty they are the perfect choice for any interior setting or a corporate lobby. Your print will bear a distinguishably artistic quality thanks to the prominent depth effect. Rich colors are apparent from whichever angle you view the acrylic print, while the high-quality appeal of the glossy surface adds a flair of expensive luxury to any interior setting. Our method of printing onto the back of acrylic adds unmatched color contrast and clarity. Graphic Impact specializes in large prints and triptych (dividing a print into three parts.